The Tantini estate stretches across the communes of Castelnuovo del Garda and Sona in the province of Verona. It is perched on the terminal moraine overlooking Lake Garda.
Family-owned since the early 20th century, it comprises 11.5 hectares of vineyards, a winery built in 2002, and a farmhouse B & B renovated in 2011. In total there are 19 hectares and the estate's wines are produced exclusively from its own fruit.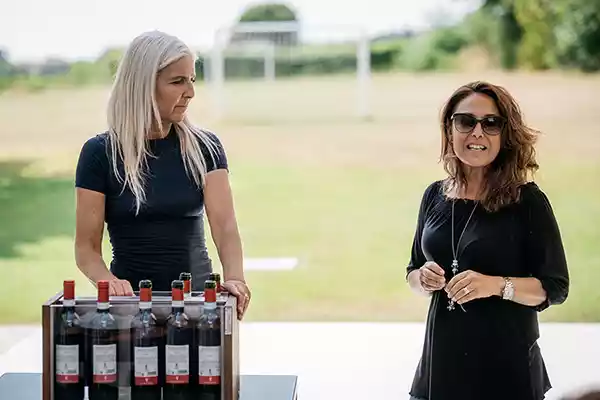 Production of wine is this area pre-dates the Romans. Bardolino is therefore one of Italy's oldest reds and yet its reputation is hardly better than that of a Vino da Tavola. The reasons for this are now well-rehear- sed: overproduction, shoddy winemaking, and toothless regulations have all played their part in fostering an environment where quality is seldom a consideration.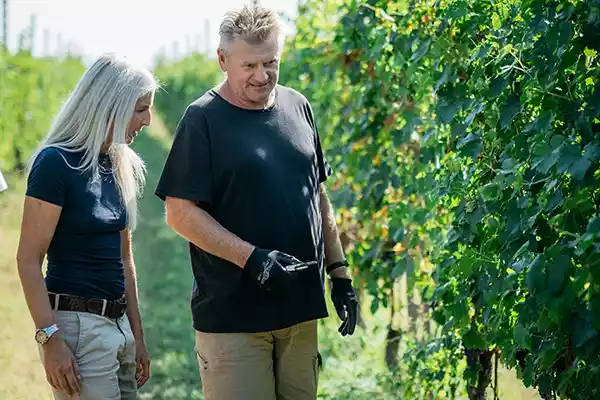 At Tantini, our first and only consideration is quality. Every decision is made only after asking the question "Will this make a better wine?" We believe that both Bardolino and Bardolino Chiaretto are fully deserving of a place on the finest tables in the world. We achieve this by paying particular attention to the viticultural requirements of each variety and by minimising winery interventions.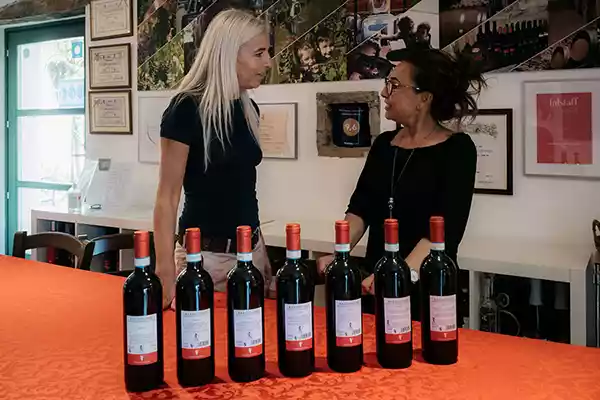 Our wines are a natural expression of our history, our soil and our climate. After 15 years we are only beginning to understand our role in realising the full potential of the local grapes that we have been given the privilege to cultivate.
Giovanna Tantini, the company's owner, personally follows every stage of production from the vineyard, through vinification and ageing, to bottling.
THE REGION
Lake Garda exerts a significant influence on the mesoclimate with diminished continentality and mild winters, all of which are most favourable for the cultivation of vitis vinifera.
The soils are alluvial (although of glacial origin) with deep gravel deposits over limestone that offer superb drainage. Optimal soil fertility is a primary concern as the supply of organic material must balance the low proportions of silt and clay. The lower Garda zone has long been recognised for the excellence of its wines and four DOC overlap on the property: Bardolino, Custoza, and Garda.
VITICULTURE
White grapes (Chardonnay, Garganega Trebbiano, and Trebbianello) are trained on Pergola Veronese whereas Guyot is used for the reds (Corvina Veronese, Rondinella, Cabernet and Merlot).
A strict green harvest is followed by a scrupulous selection process with only perfect berries eventually entering the winery. All stages of production are executed entirely by the estate's employees.
Giovanna Tantini makes five DOC wines: Bardolino DOC, Chiaretto di Bardolino DOC, Custoza DOC, "Ma.Gi.Co" Garda Corvina DOC e "La Rocca" Bardolino DOC.